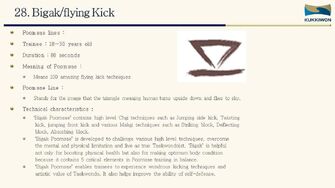 In September 2016 the Kukkiwon and the Asian Taekwondo Union announced the development of ten new poomsae to be used in taekwondo competitions. The ten new forms are:
The idea is that during the initial rounds of tournament poomsae competitions, athletes will compete using the conventional Kukkiwon curriculum poomsae; but then for the final rounds, athletes will compete using these more difficult poomsae. The added difficulty will make it easier for judges to distinguish between the performances of top-rank competitors.
The Korean word Bigak means "dichotomy".
Why was this video chosen for use on this wiki? Do you have a better video? Please see Video Guidelines before replacing this video with a better one.
No diagram is available yet. If you have a good diagram, please add it to the wiki!
Written Instructions
Edit
No written instructions are available yet. If you have a good video, please add it to the wiki!
See Also
Edit
Other Videos
Edit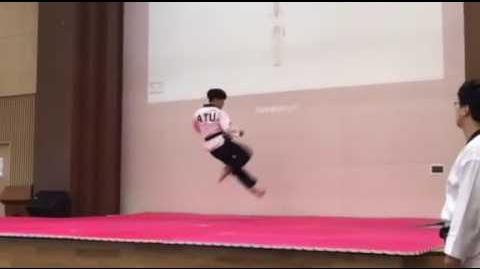 References
Edit
TBD
Ad blocker interference detected!
Wikia is a free-to-use site that makes money from advertising. We have a modified experience for viewers using ad blockers

Wikia is not accessible if you've made further modifications. Remove the custom ad blocker rule(s) and the page will load as expected.