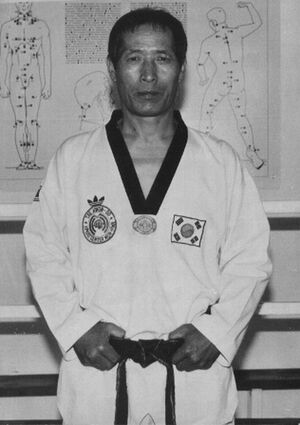 LEE, Bum-I is called the Father of German Taekwondo. Lee was born in Kyoung-Buk Korea on July 9, 1938. In 1964 he began teaching taekwondo to U.S. Army servicemen stationed in South Korea. In 1966 he moved to Germany and began teaching taekwondo there. In 1985 the International Taekwon-Do Federation awarded him his 9th dan black belt, making him the highest ranking taekwondo practitioner in Europe.
See Also
Edit
References
Edit
Ad blocker interference detected!
Wikia is a free-to-use site that makes money from advertising. We have a modified experience for viewers using ad blockers

Wikia is not accessible if you've made further modifications. Remove the custom ad blocker rule(s) and the page will load as expected.