Fighter in the Wind (Korean: 바람의 파이터) is a 2004 South Korean film. It is based on the Japanese book Karate Baka Ichidai which is a fictionalized account of martial arts competitor Choi Yeung-Eui (최영의, 崔永宜) who went to Japan after World War II to become a fighter pilot but found a very different path instead. He changed his name to Masutatsu Oyama (大山倍達) and went across the country, defeating martial artists one after another. This film concentrates on the period when he is still young, and developing his famous karate style, Kyokushin. The film was the 7th highest grossing Korean film of 2004 with over 2 million tickets sold nationwide.
In the film, the protagonist describes his style of martial arts as being taekkyon, and often the film is described as being a taekwondo film (for instance, on IMDB).
Stream it on Amazon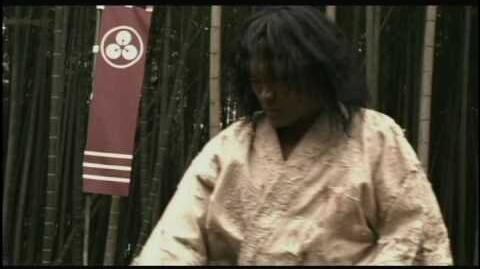 References
Edit
Ad blocker interference detected!
Wikia is a free-to-use site that makes money from advertising. We have a modified experience for viewers using ad blockers

Wikia is not accessible if you've made further modifications. Remove the custom ad blocker rule(s) and the page will load as expected.