Hanryu and Bikkak (also romanized as Bee-Gak) are the names of two forms that were candidates to become new Kukkiwon/WTF-style poomsae somewhere in the ~2007 timeframe. The idea was that these would be forms that could be used in competition. The forms did not become a formal part of the Kukkiwon curriculum however.
Hanryu was intended to be a competition form for older competitors (over age 40)
Bikkak was intended to be a competition form for younger competitors (under age 40). (See also Bee-Gak Il Jang.)
In 2016, the idea of having competition-only poomsae was reinstituted. A set of 10 poomsae (organized by age groups) was introduced by Kukkiwon at a seminar conducted at the Taekwondowon in September 2016.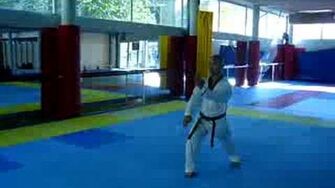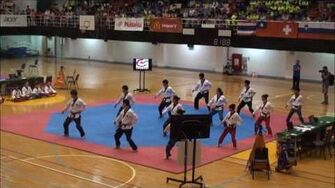 See Also
Edit
References
Edit
Ad blocker interference detected!
Wikia is a free-to-use site that makes money from advertising. We have a modified experience for viewers using ad blockers

Wikia is not accessible if you've made further modifications. Remove the custom ad blocker rule(s) and the page will load as expected.