The K-Tigers are coming to the Washington D.C. area in August 2017!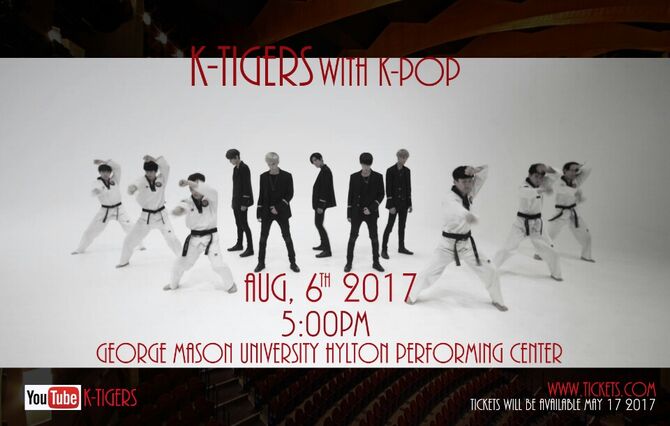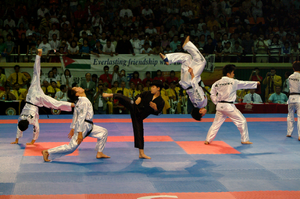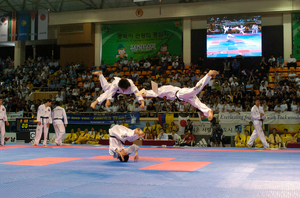 The Korean Tigers Taekwondo Demonstration Team (K Tigers, k타이거즈) was established in 1990 and is a leading taekwondo demonstration teams in Korea. It is one of the most well known taekwondo demonstration teams in the world. The charter of the K Tigers is to promote the spirit of taekwondo worldwide. 
The K Tigers have participated in numerous international competitions such as the World Taekwondo Championship (1993, 1997, 2001), Worldcup Taekwondo Championship (1994, 1996,1997, 2000, 2002), U.S. Open Taekwondo Championship (1992, 1993, 1994, 1995, 1999), Sydney Olympics Taekwondo Demonstration, Busan Asian Games Taekwondo Demonstration, demonstrations at the World Martial Arts Championship held in Paris, France, and tours in the U.S. and Europe. 
See Also
Edit
References
Edit
Ad blocker interference detected!
Wikia is a free-to-use site that makes money from advertising. We have a modified experience for viewers using ad blockers

Wikia is not accessible if you've made further modifications. Remove the custom ad blocker rule(s) and the page will load as expected.