Kukkiwon/WTF Taekwondo uses the following series of forms (called the Yudanja series) for Black Belt forms:
Each of the yudanja forms has a floor pattern that traces out a Chinese character or other symbol. Each character is said to represent a characteristic that should be exhibited by a taekwondo master: wise, unbreakable, spiritual, peaceful, long-lived, pious, adaptable, etc.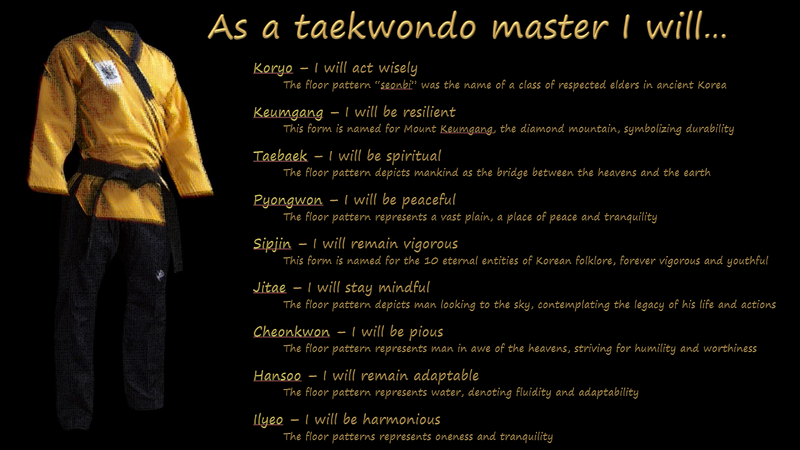 See Also
Edit
Ad blocker interference detected!
Wikia is a free-to-use site that makes money from advertising. We have a modified experience for viewers using ad blockers

Wikia is not accessible if you've made further modifications. Remove the custom ad blocker rule(s) and the page will load as expected.