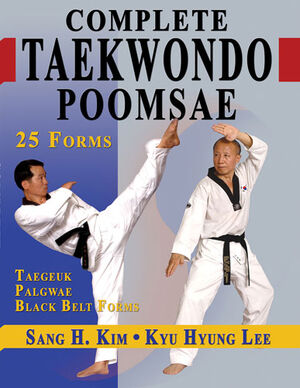 Dr. Grandmaster LEE, Kyu-hyung is a 9th dan grandmaster of WTF-style taekwondo and was the former president of the Kukkiwon. He is the co-author of the book Complete Taekwondo Poomsae. Lee also oversaw the preparation of the definitive series of WTF-style poomsae videos on YouTube. Currently he is affiliated with the Taekwondowon.
Biography
Edit
Lee was born in 1948. He holds a Ph.D. in physical education from Keimyoung University granted in August 2002.
2013-2014 - President of Kukkiwon
1973-2005 - head of the Korean National Taekwondo Demonstration Team
1988 - Head of the Olympic Taekwondo Demonstration Team
1988 - Korean team manager for the first World Taekwondo Poomsae competition
He is a former head of the Korean National Children's Taekwondo Demo Team, head of the Korean National Taekwondo Demo Team, and professor of Taekwondo studies at the Kyemyeng University.
Ad blocker interference detected!
Wikia is a free-to-use site that makes money from advertising. We have a modified experience for viewers using ad blockers

Wikia is not accessible if you've made further modifications. Remove the custom ad blocker rule(s) and the page will load as expected.