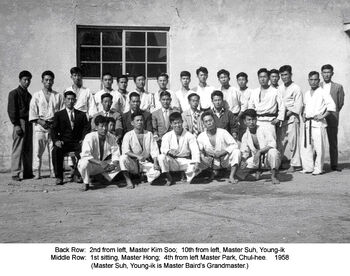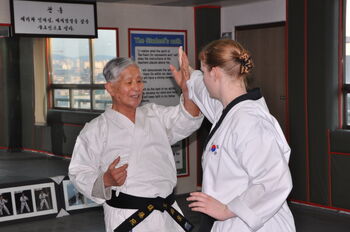 Park, Chul-hee (1932 - 4 April 2016) was one of the two cofounders, along with Hong Jong Pyo, of the Kang Duk Kwan, one of the original Nine Kwans of taekwondo. Hong and Hee were students at Chang Moo Kwan but had personal conflicts with Suk Nam Lee and Kim Soon Bae, so in 1956 they left Chang Moo Kwan to open their own school - the Kang Duk Kwan - in nearby Shinsuldong, Seoul.
References
Edit
Ad blocker interference detected!
Wikia is a free-to-use site that makes money from advertising. We have a modified experience for viewers using ad blockers

Wikia is not accessible if you've made further modifications. Remove the custom ad blocker rule(s) and the page will load as expected.