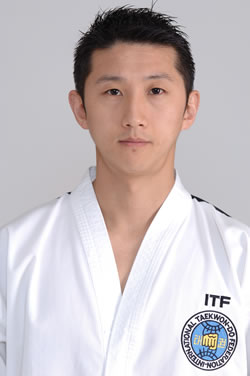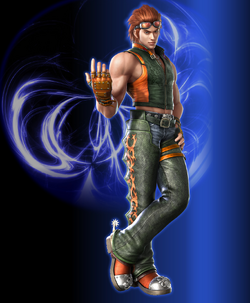 HWANG, Su-il is a black belt in ITF-style taekwondo who served as the motion capture model for the character Hwoarang (an alternative spelling of Hwarang) in the video game Tekken 3.
Hwang was born on 31 July, 1970. He is 6th Dan in ITF-style taekwondo. Hwang is a Japanese citizen of Korean ancestry. In 1992 he was the light-weight Sparring World Champion during the ITF Taekwon-Do World Championships. At the next World Championships (1994) he obtained a bronze medal in the middle-weight division. In 2000 he was the middle-weight champion at the 1st Asian ITF Championships. In 2010 at the ITF World Veteran Championships, he won gold in both sparring (under 64kg) and patterns (6th Dan class). The ITF World Veteran Championships are for adults of forty years and older.
Motion Capture in Tekken
Edit
The following video shows Hwang side-by-side with his Tekken character Hwoarang.
References
Edit