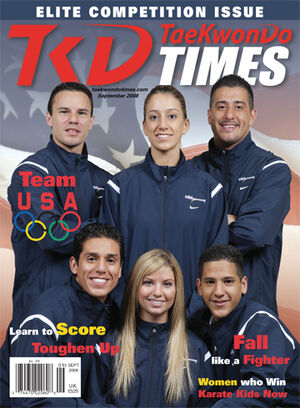 Tae Kwon Do Times is a bimonthly periodical devoted to the martial art of taekwondo; while the title suggests that the magazine focuses on taekwondo exclusively, the magazine also covers other Korean martial arts.
Tae Kwon Do Times was founded in 1980 by Chung Eun Kim (1941–2010), a taekwondo master, and his wife, Soja Kim. The Kims retired from their involvement in the magazine in 2005. Currently, Woo Jin Jung is the Publisher and Chief Executive Officer of the magazine. The magazine is published by Tri Mount Publications Inc. in Cedar Rapids, Iowa, USA but maintains correspondents in other countries as well.
References
Edit
Ad blocker interference detected!
Wikia is a free-to-use site that makes money from advertising. We have a modified experience for viewers using ad blockers

Wikia is not accessible if you've made further modifications. Remove the custom ad blocker rule(s) and the page will load as expected.