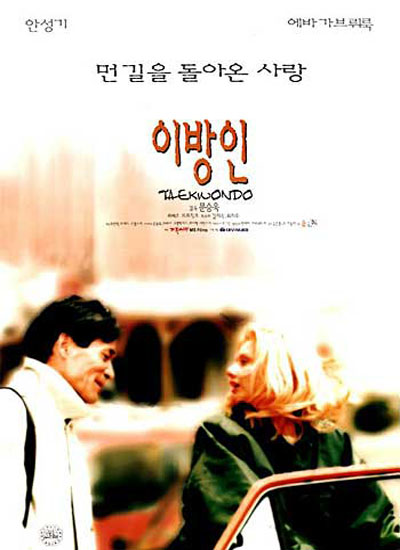 Taekwondo is a 1998 Polish/Korean film starring Ahn Sung-Kee.
Plot Summary: 
Kim (Ahn Sung-Kee) left his homeland, wife and daughter 13 years ago to roam Europe, finally settling in Poland, where he opened a taekwondo gym. Solitary by nature and perhaps atoning for a wilder youth, he holds himself above the fray of the grungy, crime-ridden area in which he lives, penning unanswered letters to his daughter. Two relationships gradually draw him into the social fabric of Poland and provide separate challenges to his contained existence: an initially casual, eventually warm friendship with a freewheeling young blonde, Jola (Ewa Gawryluk) , and an edgy master-pupil relationship with a young thug, Michal (Pawel Burczyk), who enrolls in his classes.
References
Edit
Ad blocker interference detected!
Wikia is a free-to-use site that makes money from advertising. We have a modified experience for viewers using ad blockers

Wikia is not accessible if you've made further modifications. Remove the custom ad blocker rule(s) and the page will load as expected.