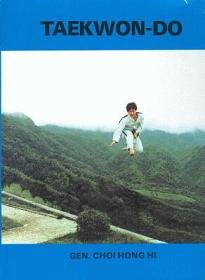 Book Title: Condensed Encyclopedia of Taekwon-do, also called Taekwon-do: The Korean Art of Self Defense
Authors: Choi Hong Hi
Taekwondo Style: ITF Taekwondo
ASN: B000JMFC0W
Amazon: http://www.amazon.com/Taekwon-Do-Korean-Self-Defense-Fourth-Edition/dp/B000JMFC0W
Summary Recommendation: Like General Choi's original 15-volume Encyclopedia of Taekewon-do, this condensed version is no longer in print. (Note however that the last printing (1999) is still available. A quantity of the books are available from www.ITFtaekwondobook.com
Description
Edit
The Condensed Encyclopedia of Taekwon-Do is a shortened version of the 15-volume Encyclopedia, both by General Choi Hong Hi. The condensed volume covers many things, from patterns to training devices.
Ad blocker interference detected!
Wikia is a free-to-use site that makes money from advertising. We have a modified experience for viewers using ad blockers

Wikia is not accessible if you've made further modifications. Remove the custom ad blocker rule(s) and the page will load as expected.