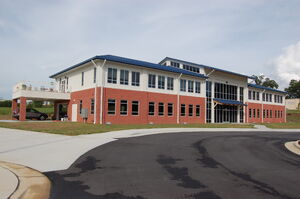 The World Tang Soo Do Association is an association of more than 500 Tang Soo Do schools in 36 countries. It is headquartered in Burlington, NC. Its goal is to preserve the traditional martial arts values associated with Traditional Taekwondo.
Jae Chul Shin established the U.S. Tang Soo Do Federation in Burlington, New Jersey in 1968. The organization was reformed as an international organization under its new name in 1982.
References
Edit
Ad blocker interference detected!
Wikia is a free-to-use site that makes money from advertising. We have a modified experience for viewers using ad blockers

Wikia is not accessible if you've made further modifications. Remove the custom ad blocker rule(s) and the page will load as expected.